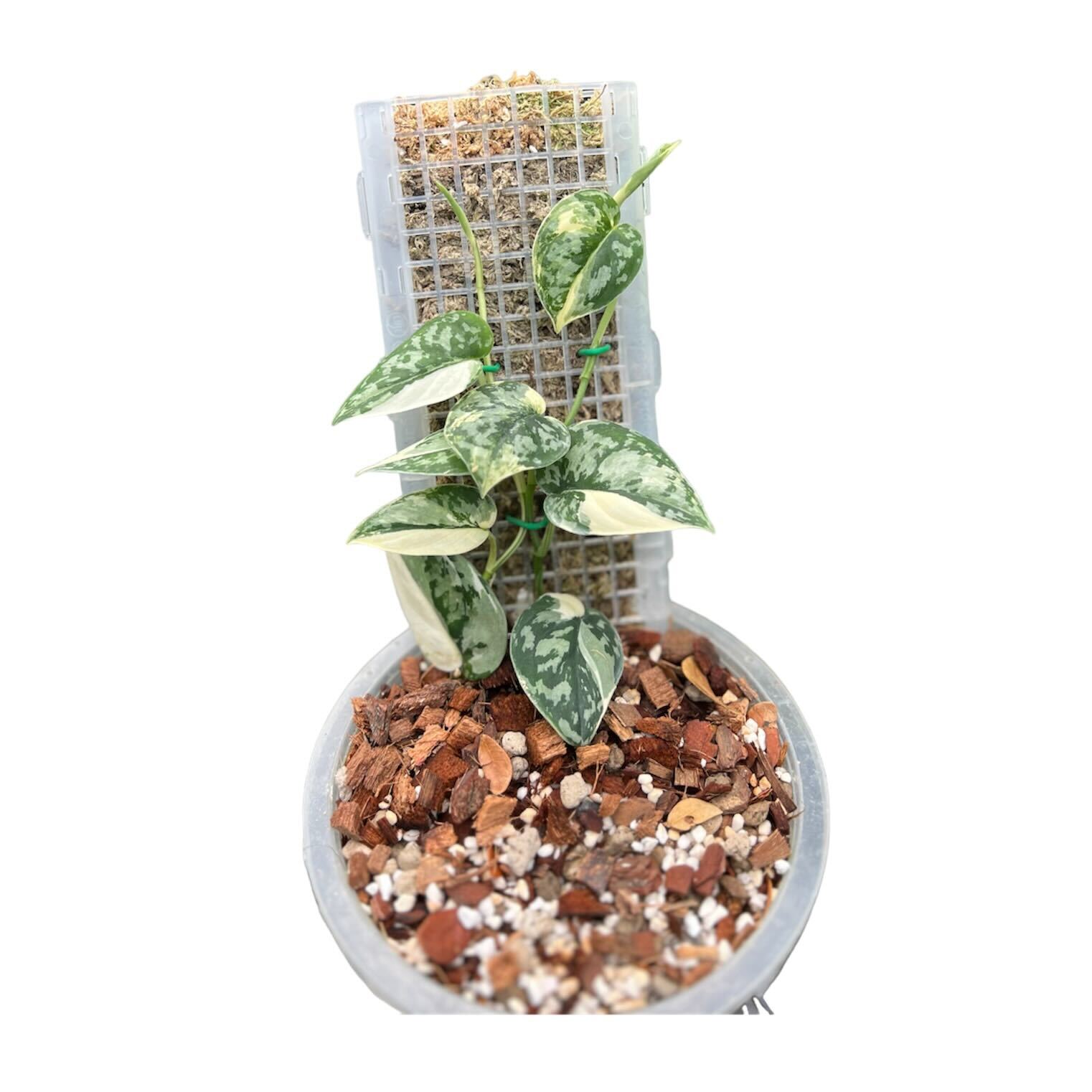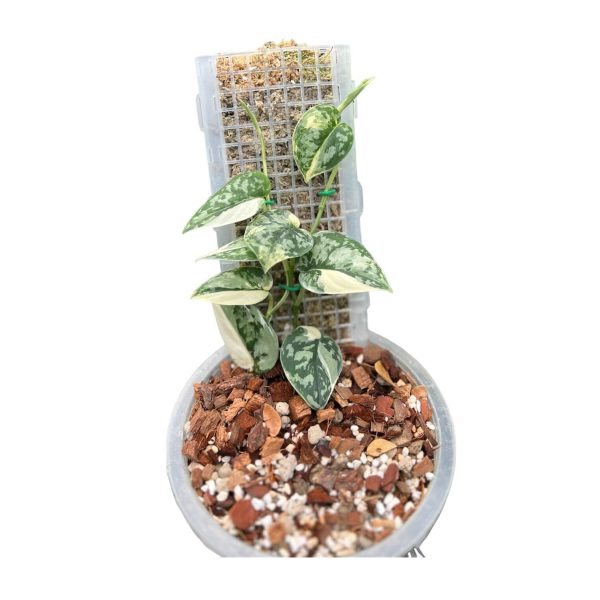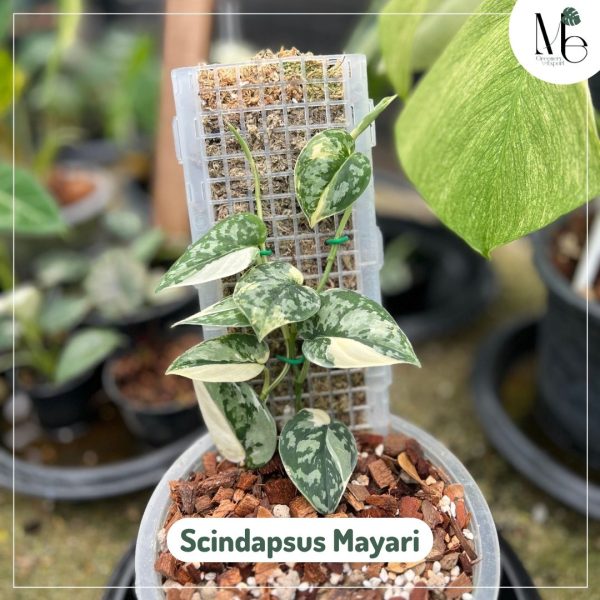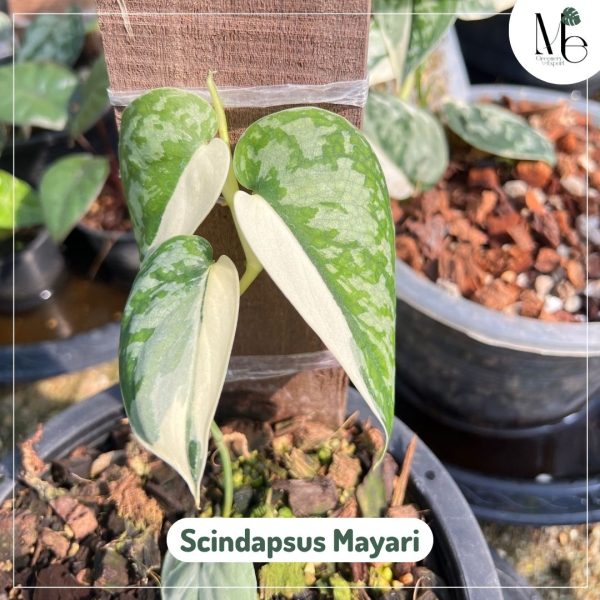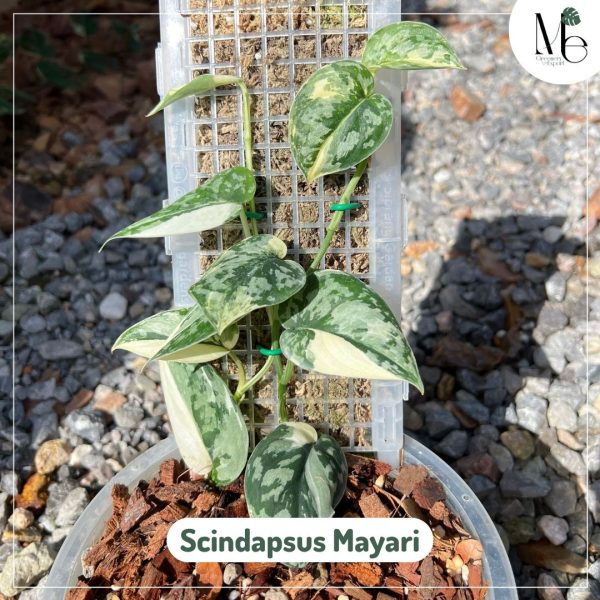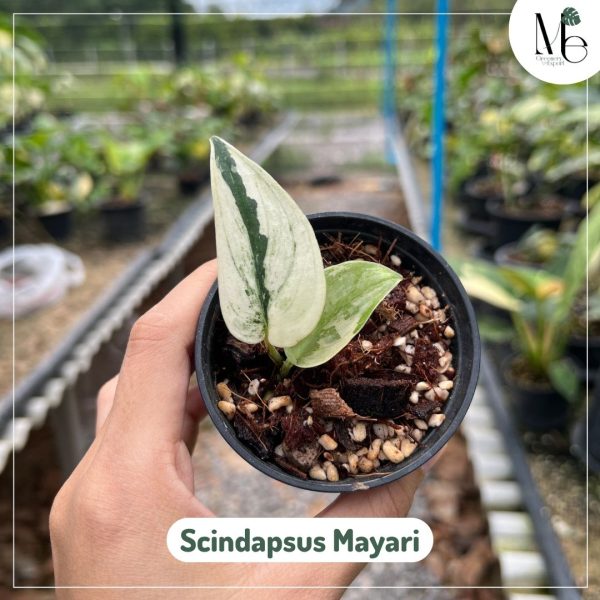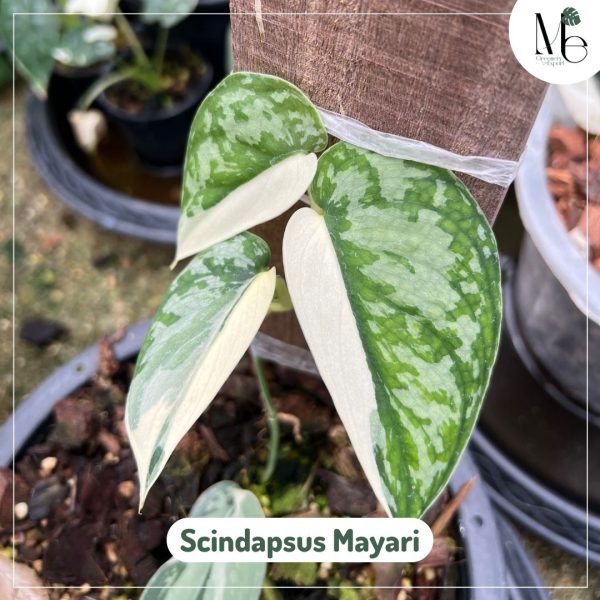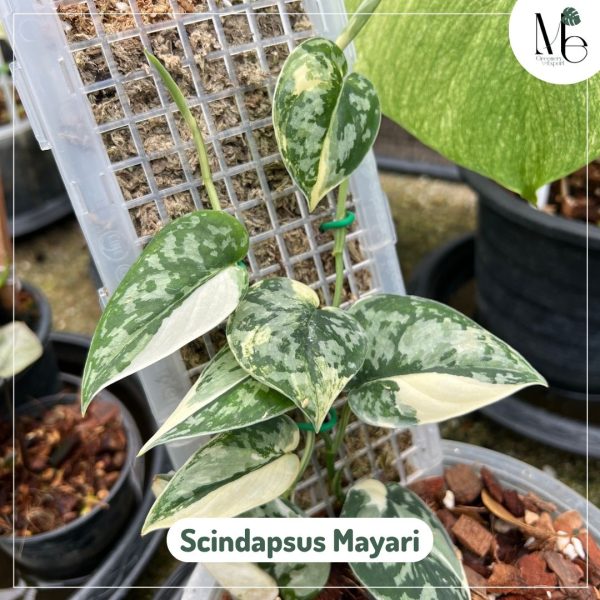 This variety of Scindapsus pictus is a white variegated sport of that species. "Mayari'' is the Philippine goddess of the Moon. The Goddess of Combat, Revolution, Equality, Beauty, Strength, Moon and Night and the white variegations of this Scindapsus are reminiscent of the Moon's light. This cultivar of Scindapsus pictus can be differentiated from others by the presence of white variegation on its leaf blades. The extent of the leaf's variegation can be as large as the center white sliver. Therefore, with its meaning and unique forms, it's one of the plants you shouldn't miss to own!
Water every one to two weeks, more often in brighter light and less often in lower light. Scindapsus Mayari thrives best in medium to bright indirect light,although it can withstand low indirect light.
Pot Size:  3 Inches
Plant Height: 8  Cm.
Start from 59.09 USD/ plant

*ExWork Price
*The first image is just for advertising.
[GW035]