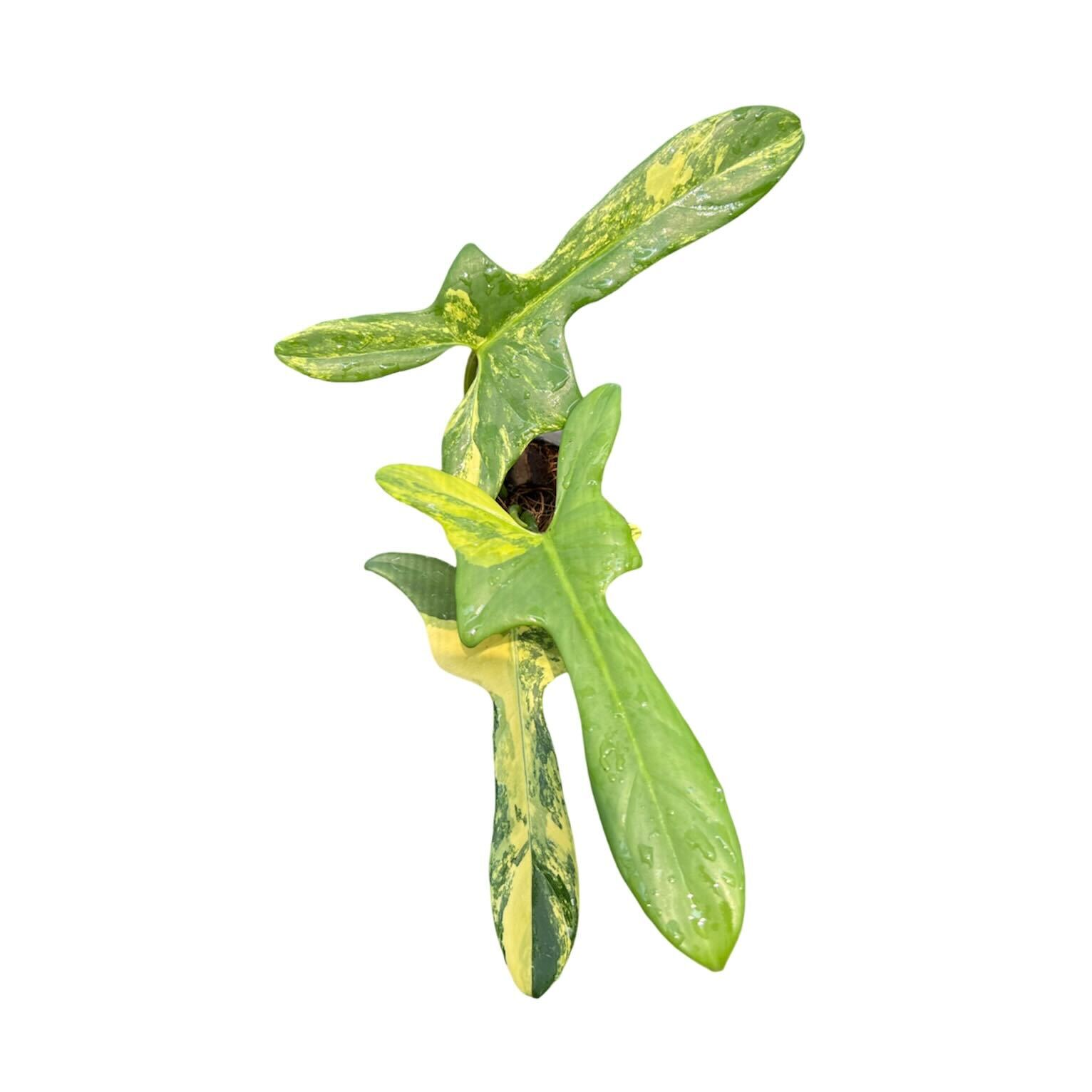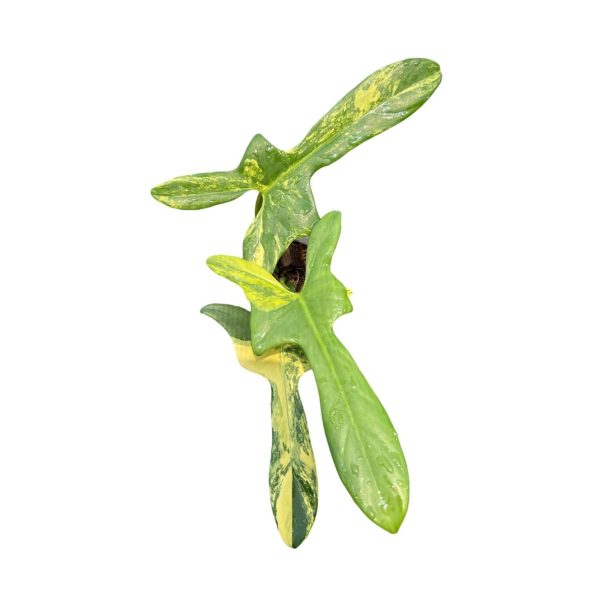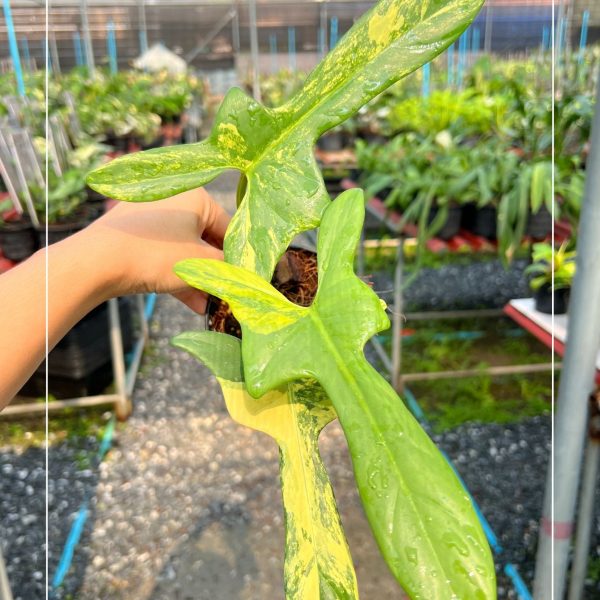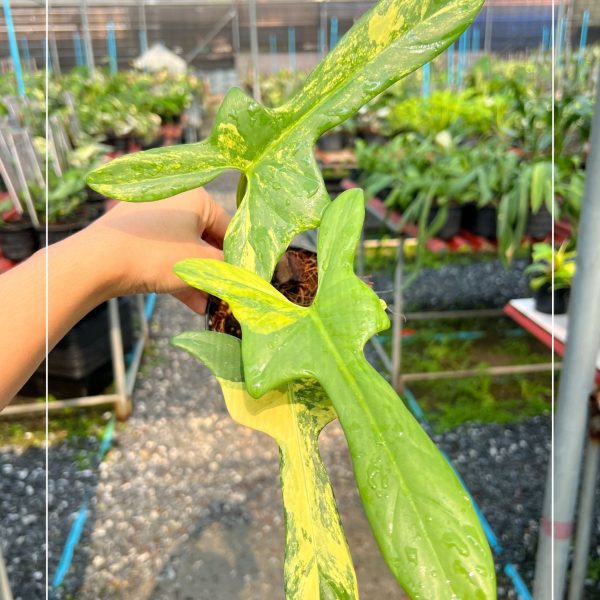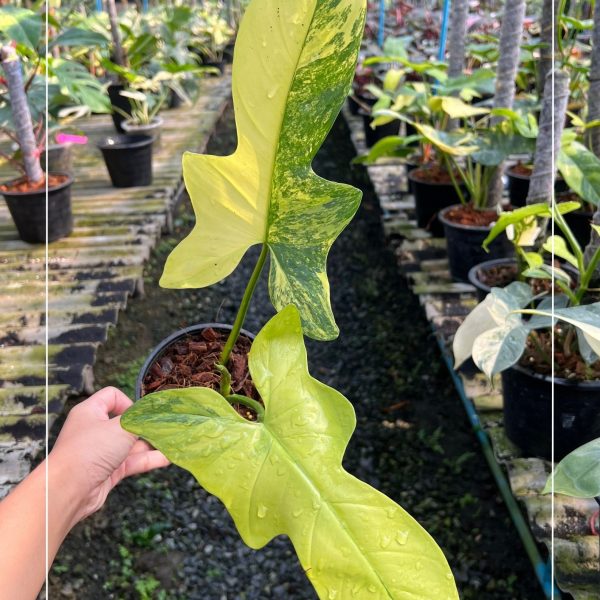 Philodendron Violin Var.
$118.18
Philodendron Violin Variegated, like the majority of Philodendron species, is an epiphyte. Due to the way the leaves look, this plant is known by many common names, including Horsehead Philodendron, Fiddle Leaf Philodendron, and Violin Philodendron. The mature Philodendron bipennifolium has thinly leathery, bright green leaves with slightly ragged edges that resemble a horse's head.
Due to its intriguing coloration, the demand for variegated Philodendron violin is consistently high. This plant stands out from other plants because of its shiny green color. While the variegation has a deep and light yellow color, it can also plainly change shape as it matures.Philodendron Bipennifolium Violin Variegated does not like excessive water intensity so it  needs to be watered 2 times in a week so that the growing medium is not too wet. It prefers bright direct filtered sunlight is the best for this plant since this plant does not tolerate direct sunlight.
Start from 118.18$/ plant

*ExWork Price
*The first image is just for advertising.
(GW027)