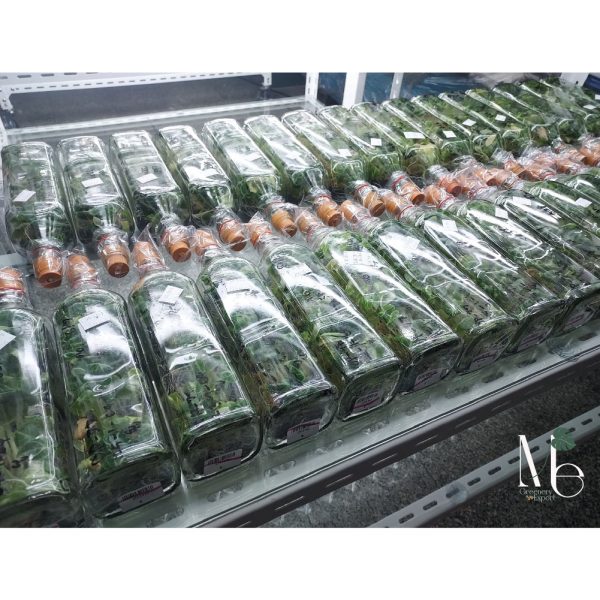 Alocasia Black Velvet (TC)
Alocasia Black Velvet or Alocasia reginula became one of the popular tropical houseplants these days because of its uniqueness. It shows the exotic look with the contrast black foliage among green terrarium with the silvery white veins on their leaves. It does not grow in the dark, so position it into a partially shaded area, don't over-watering, and need the well-drained soil for thriving this lively plant.
Start from 3,000 THB/30 plants 
*ExWork Price
*The first image is just for advertising.